Once the Conference of Stephen Elop and Steve Ballmer, representing Nokia and Microsoft respectively, we'd list the key points of the Alliance, We have been commenting earlier in our following on twitter, but this way we can more comfortably commenting on them:
Nokia chose Windows Phone 7 because with Android, they would have problems to differentiate, too many manufacturers. We think that the dollars on the table have also been decisive.
Windows Phone 7 is your priority on Smartphones, We will suffer a transition from Symbian to WP7. People working in Symbian will happen to make it to WP7 from today, he is expected to work on top of the Microsoft operating system more important than the one made by other manufacturers.
We are glad to hear that MeeGo will continue to live and is very important for Nokia, It is an opportunity to learn more about user interfaces, it will become a reality in the long run.
Nokia will pay license WP7, like other manufacturers, but there appears to be a special deal related to the transfer of content and applications from Ovi to the Marketplace.
There will be a substantial reduction in employees around the world, so it is good time to competition for signings of qualified personnel.
Ballmer and Elop already they have talked with the main operators in Europe, but the orientation of the strategy is clearly focused on United States, where have been able to do anything relevant with Symbian. According to those involved, the operators are happy that will become a three-horse race.
They declare to iOS and Android as its competitors in the battle of ecosystems, They discarded BlackBerry and webOS?, it would let out to any of the two to stay with a piece of cake. Ecosystem is possibly the most repeated word during the Conference.
The system Series40 will continue to be elected at the low-end platform, Symbian has its days numbered not finding your website.
It will lower the investment in research and development, Nokia will be shown more effective with phones before what we think. They could have spoken of dates.
Nokia has hung the entire Conference on YouTube, I hope you find it of interest see it again or else to which has not had the opportunity to do so:
Elop answers Google
I could not share the reply on twitter to Google an Elop enthused with the new strategy of the company. You try to leave in the wrong place to Vic Gundotra with an example about the birth of aviation, I leave you with the image of the conversation:
The most curious of these cross tweets is that Android is not the option you choose but does not mean that the negotiations are finished, some in the network already they are running to 2012 as the year in which Nokia adopt the operating system from Google, do you think?, it seems that Nokia has lost confidence in the development of their own systems:
Gallery
Microsoft – New Wine in an Old Bottle
Source: slideplayer.com
Mobile & Recruitment: Are We There Yet?
Source: www.slideshare.net
Why Nokia and Microsoft Can Challenge Apple and Beat …
Source: insidetech.monster.com
Nokia microsoft alliance
Source: www.slideshare.net
Strategic Alliance
Source: www.slideshare.net
Microsoft – New Wine in an Old Bottle
Source: slideplayer.com
Nokia and Microsoft enter strategic alliance on Windows …
Source: www.engadget.com
Nokia et Microsoft, l'alliance de la dernière chance?
Source: geeko.lesoir.be
Microsoft and Nokia form enterprise alliance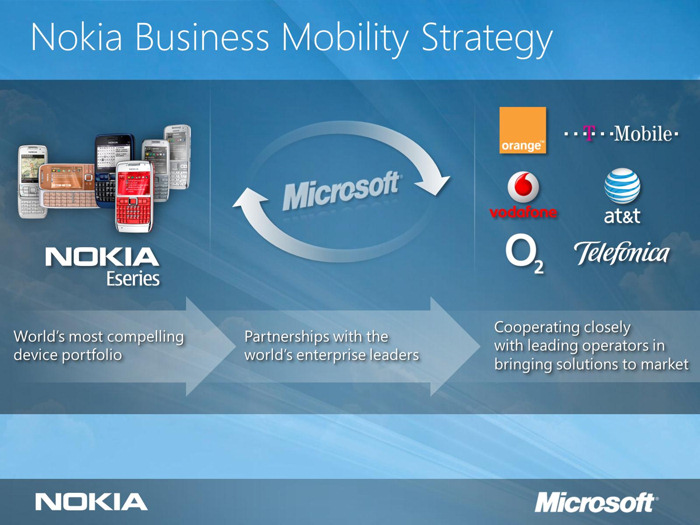 Source: www.allaboutsymbian.com
Nokia microsoft alliance
Source: www.slideshare.net
Microsoft and Nokia form enterprise alliance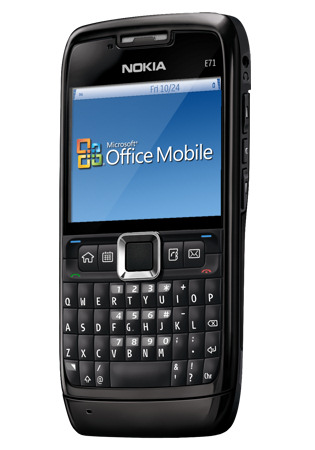 Source: www.allaboutsymbian.com
Microsoft – New Wine in an Old Bottle
Source: slideplayer.com
AFP_110211stephen-elop-steve-ballmer_sn420.jpg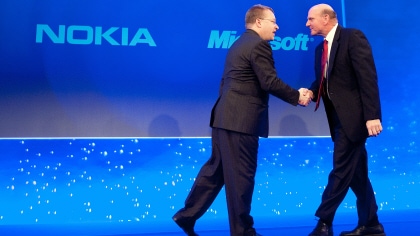 Source: ici.radio-canada.ca
Nokia microsoft alliance
Source: www.slideshare.net
Nokia microsoft alliance
Source: www.slideshare.net
Microsoft – New Wine in an Old Bottle
Source: slideplayer.com
Nokia microsoft alliance
Source: es.slideshare.net
Alliance in key Indian state threatens Modi's re-election …
Source: www.thepeninsulaqatar.com
Nokia Updates Touch System, Lets You Disable Vibration of …
Source: nokiarevolution.com
Numer telefonu Lecha Kaczyńskiego przeniesiony do sieci na …
Source: aszdziennik.wordpress.com