When one reads any news related to Apple can not help thinking that the company was wrong. Over and over again. With each new product. Each quarter. Day after day. Have you ever seen that? What a blunder! These types are a few louts, do nothing right.
Is that true? Is Apple crawling based on the inertia of the good times? Can't you hear from your ivory tower atop what cries out to the public? Are they so arrogant that they are unable to recognize their mistakes and give his arm twisting? Do you go to the precipice of technological history?
Today we are going to remove a few myths surrounding Apple. Buckle up and enjoy the journey. Remember that it is forbidden to remove arms from the windows.
Tell me what is wrong and I will tell you what foot limp
There are 3 large groups that put pressure on Apple daily:
Wall Street.
Technology analysts.
Media.
Each has their own motives and reasons to scold Apple which toddler. Let's go one by one.
Wall Street
Wall Street, the flagship of the stock markets. Where is corduroy in the Western world and much of the rest. Able to elevate companies, fortunes and dictators in order to serve their own interest and then hurl them without mercy, if it is that we trust what they tell us the films of Hollywood.
Motivations: to bag what he likes are the big numbers, increasingly rapid growth, market shares and the purchase and sale of shares.
Wall Street calls for growth at any price to keep getting fatter.
Apple is wrong: until a couple of years ago, Apple was the darling of the financial markets. He beat quarter-after-quarter its sales estimates catapulting actions toward all-time highs. Apple became the company with the largest market capitalization in the world. It was unstoppable.
But then came the hangover. One of the iPhones sold not enough during a quarter, first mini iPad and iPhone 5 c after disappointed with its price, growth slowed and, despite quarterly results that are still breaking records, Wall Street decided that it was time to sell it all.
Error: thinking that a company is a reflection of its success. Wall Street moves largely for the short term. They are obsessed with the tree and are unable to see the forest.
Anyone who has followed the price of Apple more than three years, you will know that it has always had ups and downs. Ascents and descents. Millions appear from nowhere or volatilize in few seconds.
This chart shows the price of Apple for the past 14 years and has a few interesting falls:
In 2005 it went from 45 to 34 dollars in just three months. More than 20% of its value vanish.
In 2006 he suffered one further setback, from 85 dollars to 58 in less than two months. 31% of the value.
Expected to be even more. In February 2008 had lost 40% of its value from $200 per share to 119, again in less than two months. And that he had already submitted the iPhone last year.
In September 2012 reached a peak of $700 after falling up to the 390. A fall of 44%.
Wall Street has its own agenda and sometimes decides that it is time to reap benefits. Why should we not given too much attention to what you ask for.
Technology analysts
These are my favorites. A few weeks ago talked long and hard about the business zillonario figures against Apple, the hidden agenda they have and where they are able to come cooking data.
Apple has enough money to not dance to the sound of the powerful and that bothers
Motivations: sell reports and services to technology customers. Paint more favorable customer scenarios and rely on excess in the market share, one metric more than doubtful to evaluate the business of Apple.
Apple is wrong: the 5 c iPhone and iPad mini are too expensive to recover against Android market share. IDC has come to ask (demand?) an iPhone for $200.
Error: the market shares do not build better ecosystems. Apple has the best customers, customers chosen carefully and not randomly and with more robust developer community. There is more to take a look at:
Exclusive games for iOS and apps.
All the apps that Google has in iOS, more than 20.
Samsung has more than 25 for iOS.
BlackBerry Messenger.
Microsoft Office.
It is the only ecosystem that has all its competitors apps. On the other hand, Apple does not own more than iTunes with iCloud. That phrase of a cereal brand comes to my head: Apple does not manufacture services for other brands.
It is true that we use daily data from IDC and company, I first. But for me, the trust that had deposited them broke When they decided to pursue his agenda before the truth. Now I can't help but think if they are selling me something that I don't see when I read your data.
Media
Click, click, click. Apple is wrong. Click, click, click. Apple crumbles.
Motivations: the press loves to lionize companies then topple them kicks. The return of the prodigal son sold much. But then people got bored of his success and it was time to fall from a donkey, selling even more regular than before.
Apple is not perfect and neither pretends to be him
Apple is wrong: at the moment, the narrative is that a company can not grow forever, that always gets the leg at some point and that his downfall is inevitable.
Error: Apple is not infallible and, again, there are no more than look back to remember one of his failures: MobileMe, Ping, the Motorola ROKR and the Apple Pippin.
A few days ago they cast on TV chapter of the Simpsons in which Flanders makes the Zurdorium. Homer makes a wish that fail and Flanders just in the street. The truth is that We love seeing the failure of others and that sells much.
Apple, the million-dollar mistake
I'm going to tell a secret that perhaps many of you already know: Apple give a damn you what others say. It Rift over what they tell stock markets and what is written in the financial newspapers or magazines. This is not something new, is that it has not imported you never. What you care about is its clients..
Who is Apple? What is its mission? Who are their products targeted? These are the questions we should ask ourselves when we speak of the Californian company. They are the same which should be Wall Street, analysts, the press, and we, the users.
The Mission of Apple
The Apple mission has always been to everyone. The own Steve Jobs reiterated on many occasions:
My passion has been to build a lasting company where people were motivated to make great products. Products, the benefits were not the motivation. Sculley turned it priorities and developed make money in order. It's a subtle difference, but just meaning it all.
I'll tell you what is our goal. Our goal is to make the best personal computer in the world and make products that fill us with pride sell and would recommend to our friends and family. Simply, we do not spam.
Go! It seems that Tim Cook wasn't the only one to say that that Apple does not trash. Jobs is no longer at Apple, but He said that his vision was impregnated in the company:
The aim of Apple is not to make money but to make good products, make great products. That is our goal and if they are good, as a result, people will buy them and make money- Jony Ive.
For us, winning has never been about selling you more [products]. It is reasonable to say that we make the best PC, but we do not sell you more. We the best music player, just selling the most. We make the best tablet, which sell more. We make the best phone, we do not sell you more- Tim Cook.
Apple is different
Making good the 80-20 Pareto law, give me 13% of the market and stay with the 50 and peak percent of their benefits, there is the secret of Apple. Apple goes against all logic of the market share because it has never put it ahead of its products. Sometimes we forget that:
The pricing of Apple strategy discriminates against its customers. Customers who are willing to pay for high quality are those that are the best.
The best customers and not the number of customers, are those who do succeed to an ecosystem. Developers seek money from the user, not to the users themselves.
Apple has the best customers, the most loyal, best ecosystem, obscene amounts of money and the world's largest brand. And the truth is that less may not care what they say Wall Street, the press or analysts. The only thing that matters are their products and their customers.
If you want the best and are willing to pay for it, then Apple will receive your money with open arms. And if you're not willing to open the portfolio, I doubt that Apple she cares a fuck.
Gallery
Guava
Source: coorgstories.com
grounded design by Thomas Rainer: The Case Against Mulch Rings
Source: landscapeofmeaning.blogspot.com
Donald Trump calls for boycotting Apple products; uses …
Source: www.techjuice.pk
Earhoof, Demo and Tutorial for iPad, Another Amazingly …
Source: www.youtube.com
Robbie Williams Calls Gwyneth Paltrow's Daughter Melon …
Source: peacebenwilliams.com
Building Brand as Your Organization Grows
Source: ssir.org
BUTLINCAT'S BLOG: EASY WAYS HOW YOUR COMPUTER CAN BE HACKED
Source: butlincat.blogspot.com
Bristol woman explains how she ended up trapped in window …
Source: www.dailymail.co.uk
Laughter As Medicine
Source: www.cbsnews.com
CrabDiving – Wed 060116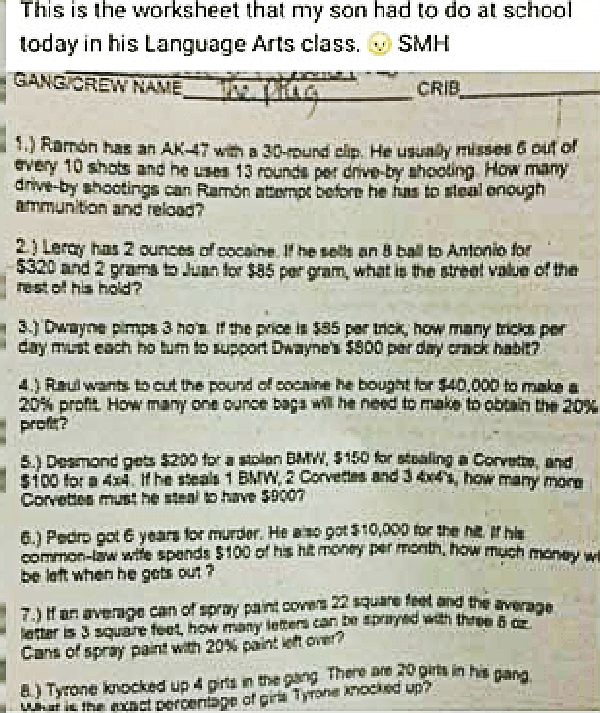 Source: crabdiving.com
Book Notes on [Good Strategy / Bad Strategy]
Source: www.jasonshen.com
Thunderbolts, Lightning, Mini Display? Hello, Apple …
Source: narrativebranding.wordpress.com
ios – Error while doing Sign in with Facebook
Source: stackoverflow.com
Madame Isis' Toilette: Making real pearl powder
Source: madameisistoilette.blogspot.com
Ajit Vadakayil: THERMAL COAL POWER PLANTS , CLEAN EXHAUST …
Source: ajitvadakayil.blogspot.com
iPhone SE2 revealed by Apple's mistake, features A10 …
Source: www.techworm.net
Apple just unveiled the new iPhone Xr, its most affordable …
Source: bgr.com
iPhone 8: What we think we know (and what we know for sure …
Source: www.zdnet.com
I Went to an Apple Store and Forgot to Get Kool-Aid
Source: foodretro.com
New iPhone 2018 exact release date, price, pre-orders leaked
Source: www.velvetiere.com